WHAT IS IT?
This free guide explains effective methods on how to find a job, and is designed to help experienced individuals such as directors, managers, or specialists.
You may find it helpful to read in conjunction with the "How to Network for Career Development" guide.
WHY USE OUR 'HOW TO FIND A JOB' GUIDE?
This guide provides very concise and focused information that represents best practice. As such, the guide will help you to:
Make good use of your time
Recognise the typical pressures on you whether you are working or not
Take a focused approach to your job search
Look in the right places
It's recommended you read this guide in conjunction with our "Assessment Centre Preparation" guide.
BEST PRACTICE GUIDELINES
If you want to know the best way to find a job, ideally you should progress your job search through two key phases:-
Phase 1 – Create your plan and implement it
Phase 2 – Manage your plan towards success
PHASE 1 – CREATE YOUR PLAN & IMPLEMENT IT
Key steps in your plan should include the following:
STEP 1:Focus on your preferred career / job search target(s)
Research:Take time to carefully research the job market into which you want to move i.e.
List the key employers
Quantify the actual opportunities available now
Ask about the likely future trends for opportunities
Consider:Take time to consider your key requirements such as:
Key skills
Level of experience
Specific qualifications
Need to acquire any additional qualifications or training, if applicable
Geographical location requirements
Family / schooling needs
Salary and benefit requirements
Career progression needs
Discuss:Take time to discuss the results of your research with a professional career coach
Decide:Make a decision on what your job target will be, with the option of having more than one option.
STEP 2:Check the quality of your CV
Your CV should be a 'marketing tool' rather than an 'historical record':The prime purpose of your CV is to market you to a prospective employer by focusing on your qualifications, achievements and suitability for the job you are targeting. Your CV should not be a summary of everything you have accomplished to date therefore only include information relevant to your targeted career path, job or actual application.
Consider the benefits of help from professionals: A new CV can be produced using a 'DIY' approach or you can increase your chances of being invited for interview by having it produced by a professional career coach.
STEP 3:Decide the most effective route(s) to your job target
Evaluate the most suitable and effective route or combination of routes for your specific job search by considering the following options:
Option 1: Network with your business & social contacts
Best Practice: Read our "How to Network for Career Development" guide. It's full of useful information and focuses on this important process.
Success rating – Very High
Recent research shows – 80% of individuals obtain their new job through networking through friends, relations, social and business contacts.
Option 2: LinkedIn
Best Practice: LinkedIn is possibly the world's most powerful networking tool for business people.
Ensure your Linkedin profile is working for you in the most productive manner.
Success rating – Very High
Research LinkedIn and develop a profile that will aid your job search.
For some, LinkedIn has shown to be the most effective method of marketing themselves and identifying suitable job and career opportunities.
Option 3: Direct approach to organisations
Best Practice: Large organisations normally have a career website where you can register your interest in a certain type of job. This facility enables you to automatically be contacted when a suitable vacancy arises, so register your contact details on the organisation websites of your choice early in your job search campaign.
Success rating – Very High
If you want to work for organisation 'X' then contact them directly, as this is often their preferred method of recruitment.
Option 4: – Web search engines
Best Practice: Using specific web search engines to identify opportunities that meet your requirements can be extremely beneficial if you want to find a job. They can automatically send you details of actual jobs that meet the requirements you set within their website on a daily or weekly basis i.e.
Type of job
Rate of pay
Location
Full details of each opportunity plus application process and timing.
Remember the complete job application and selection process for many jobs can often take up to three or four months, so take account of this in your job search planning.
Recommended job search engines for your country can be obtained from IIYC Ltd or enquiries@iiyc.biz
Success rating – High to Medium
This is a highly targeted approach and the results will help you understand and where appropriate re-focus your target for the job you are seeking.
Option 5: – Reply to job advertisements
Best Practice: Research where the type of jobs you're seeking are normally advertised. Sometimes this is obvious, but if in doubt then ask a few HR departments where they normally advertise.
When submitting a job application remember your cover letter is more important than your CV as it is what the employer reads first. They'll only look at your CV if they're engaged by the content of your cover letter.
Obtaining professional help with your cover letter will often give a significant advantage over other applicants.
Highly targeted approach. The disadvantage is the competition you will encounter compared to networking where you may be the only applicant.
Option 6: – Employment agencies
Best Practice: Use of employment agencies is normally an expensive option for many employers, though a necessity for others.
Employment agencies can be a useful route to the job of your choice, but it can be risky to make it the only route. Through careful research identify those agencies that specialise in the type of job you are targeting.
Success rating – Medium to Low
Employment agencies vary enormously so select ones that specialise in the type of career / job you're seeking.
PHASE 2 – MANAGE YOUR PLAN TOWARDS SUCCESS
STEP 4:Take full personal accountability
Best Practice: You should take personal accountability for your job search right up to achieving the new job of your choice. Others can provide you with information, assistance, advice and guidance but you must be the individual driving everything forwards.
Be prepared to devote as much time as possible to your campaign and expect your timescales to range from several hours per day to several hours a week.
Success Tip – Choose your Buddy
Ask your partner or friend to act as your "Job Search Buddy". Their role is to ask you 3 questions once a week:
How is your plan progressing?
Are there any issues that concern you?
What are you doing to address these?
STEP 5:Maintain comprehensive records
Best Practice: Your job search should be supported throughout with comprehensive records and attention to detail. Anything less will significantly reduce your chances of finding the job of your choice.
Success Tips – Accurate Records
Set up a spreadsheet of your contact details
Set up a file for each organisation you approach
In each file keep a copy of the CV and covering letter, plus relevant notes
Maintain a log of all the applications you made with dates, names, and results
STEP 6:Interview preparation
Best Practice:
Skilled interview preparation is exhibited by:
Understanding that the best predictor an employer has for your future performance is your past performance, so the interviewer will ask for examples of your past performance, so ensure you provide your best examples
Unskilled interview preparation is exhibited by:
Failing to select what information is relevant to the job you are actually being interviewed for and therefore what must be included in your answers
How do you rate your interview skills / when were you last interviewed for a job?
You may not have been interviewed for several years so having the benefit of receiving coaching from a professional job coach for an actual job opportunity is quite different to attending 'interview training', which may be helpful but is always very general.
Interview coaching is a very valuable investment you should consider making as it could make all the difference to your success.
Success Tips – Interview Preparation
Effective interview preparation is about being

selective

in what you research and

not

being overwhelmed with unnecessary information.
STEP 7: The job interview
Going for an interview?
What if you:
Knew the most likely interview questions in advance – including competency questions?
Do you think you would be successful?

This can be the reality

if you seek help from the right career professionals.
Success Tips – The Job Interview
Feel positive and you'll deliver an excellent performance
Listen and respond
Keep everything positive
STEP 8: Perseverance will bring success
Unless you get an early break then assume your job search campaign could take anything up to six months and sometimes possibly longer.
We hope this free guide has helped you to understand the best practice 'how to find a job' rules and will assist you in your job search and future career development.
YOUR NEXT STEP
Related Free Guides. You may find some of our other Free Guides can aid your Personal or Career Development. Click on any of the Titles in the table below to link to the Free Guide of your choice or click HERE to return to the free guides web page
Personal Development
Career Development
Experience Individuals
Undergraduates & Graduates
Get a PDF Download. See the link at top of this page to receive a PDF of this Guide and we will also send you a Free Tool designed to improve Time Management Skills.
Make a suggestion. For any additions to our series of Free Guides please send your suggestion to enquiry@iiyc.biz.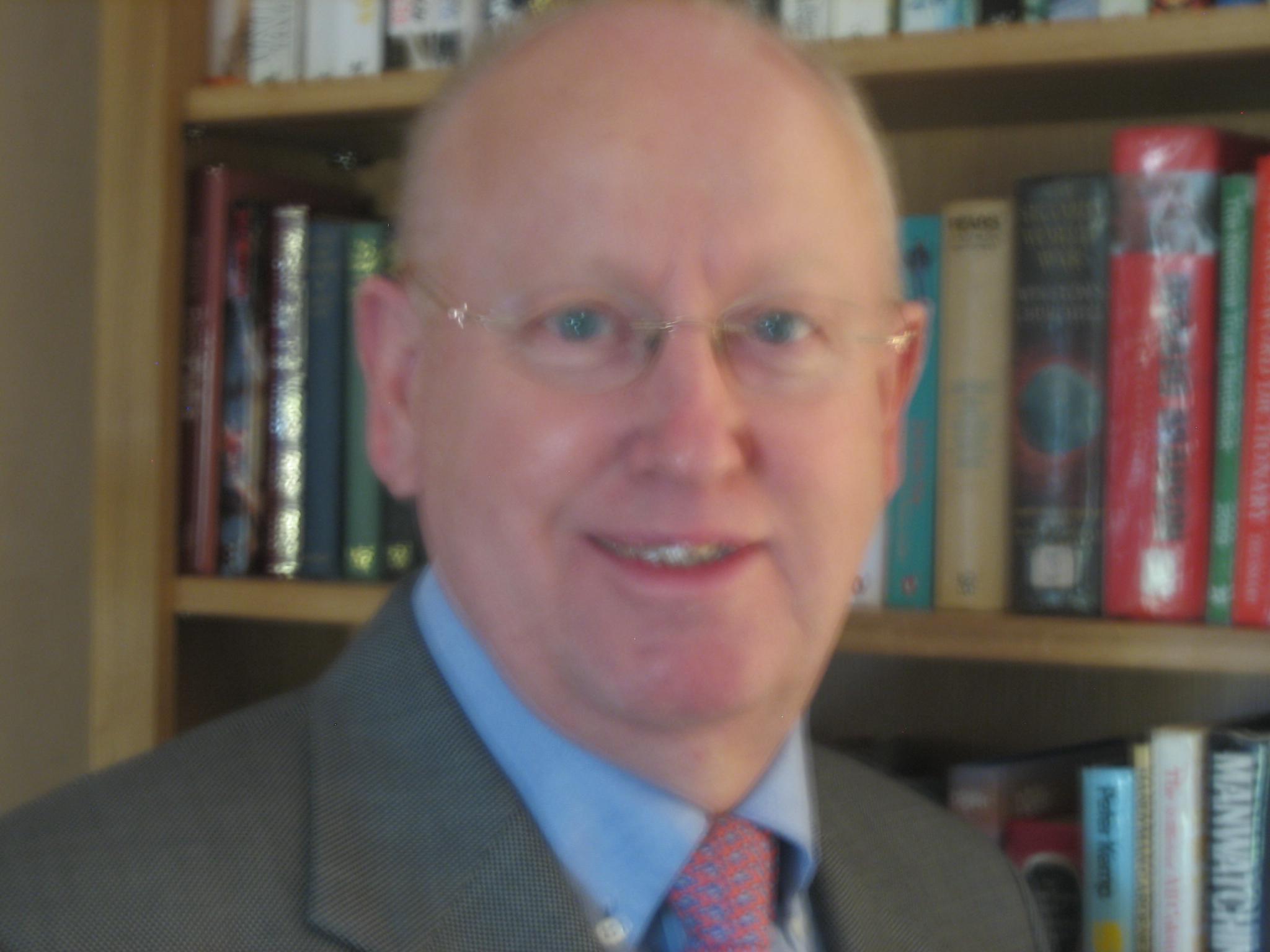 Get a PDF version of this free guide, plus a FREE Time Management Tool