WHAT IS IT?
This free guide explains how to write an undergraduate CV or resume to submit to prospective employers during the final year of university or college. The guide can also help individuals who have already graduated.
The content of this guide is not meant to apply to medical students, as their CV should be created using guidance from their medical school or a professional career coach
WHY USE OUR UNDERGRADUATE CV GUIDE?
The prime purpose of a good quality CV is to engage the reader and endeavour to ensure the individual's application is successfully progressed to the next stage of the process.
There are countless templates or approaches for creating a CV, and these undergraduate guidelines have been produced to reflect 'best practice' as seen from the perspective of an employer.
It is recommended that you think of your CV as a personal advertisement promoting your suitability for a specific job or career, rather than a 'history of your life'. Just like marketing information for products and services, a good quality CV should focus only on positive information – and therefore exclude anything negative, or information that could be construed by the reader as negative.
BEST PRACTICE GUIDELINES
This undergraduate CV guide has been created as a result of the author's research and experience across a range of European and global employers, and include some top tips that are deemed to represent best practice for a good quality undergraduate CV.
1. Structure and layout
A good quality undergraduate CV should enable the reader to easily evaluate your suitability against specific job requirements. To enable your CV to achieve this objective, follow the tips given below including the recommended sequence for the actual content of your CV. The structure of your CV will benefit from:
Key headings – centralised rather than left hand justified
Margins of at least 20 mm on each side
Black font size, 10 to 12
No more than two pages in length
2. Undergraduate CV Content
2.1 Contact information: Your CV should be headed with your first and family names followed by:
Term time and home address
Mobile telephone number
Personal email address
2.2 Summary statement: This should be limited to two or three descriptive sentences designed to:
Summarise the focus of your expertise and special skills you can offer a new employer
Initiate reader interest and engagement in your application
This concise and engaging statement should confirm your unique selling points. Don't write an extensive list of general abilities such as 'hard working and conscientious" or similar platitudes.
Example
Business Studies graduate planning to develop a sales and marketing career with a global IT organisation, in a role where real value can be added to business success.
2.3 Education & Qualifications:
Part 1 – Further Education
Use "Education & Qualifications" as a central section heading followed by these central headings:
Name of your university or college
Title of your degree course
Dates of your course
Followed by a two column table listing the:
Titles of the modules studied in your penultimate year
Exam results for each module
Plus
For students undertaking, say, a four year sandwich course which includes one or more external placements then insert dates of sandwich placement(s) e.g. one year placement as 'X' with organisation 'Y'
Example
EDUCATION & QUALIFICATIONS
University of ABC – UK
BA (Hons:) Business Studies and Economics
dates
Final Year modules:
Actual or Expected Results
Macroeconomics IIA
Macroeconomics IIB
Business Economics 1B
Comparative European Politics
Microeconomics IIA
Managerial Economics
Sociology of Popular Music
International Business Strategy
Business Economics 1A
Microeconomics IIB
1st
1st
1st
2.1
2.1
2.1
2.1
2.1
2.1
2.1
Part 1 – Further Education
Use the above as a central section heading followed the following:
Dates of your attendance
Name of your school or college
Location of school or college
A table showing subjects studied, level and results
Note:
It's not always necessary to list all the qualifications achieved prior to university, but just the most recent ones. So in the case of a UK student, details of 'A' level results is normally sufficient and so it's not normally necessary to include details of GCSE results unless the employer specifically asks for these details.
EXAMPLE – for UK Student
Secondary Education
DATES
XYZ

School

A -Level

Actual result

AS – Level

Actual result

Mathematics

A

Further
Mathematics

A

Note:

At 'A Level' I achieved 100% in:-
3 Mathematics Modules and
1 Physics Module
EXAMPLE – for Non UK based Student
Secondary Education
DATES
XYZ

School

HIGHERS

Actual result

STANDARDS

Actual result

Economics

7

Mathematics

7

+2 bonus points from Theory of Knowledge and Extended Essay
2.4 Achievements at university: (use a central heading)
Provide a comprehensive list of academic and non-academic achievements as formally recognised whilst at university. This may include positions held in university clubs, particularly where specific awards or acknowledgements were achieved – alternatively these may be listed under 'personal interests'.
EXAMPLE
Achievements – University of ABC
National Winner –

of the Model United Nations (MUN) Debating Team + date

Whitworth Medal and Prize –

for highest 1st class degree and best performance in Life Sciences & Pharmaceutical module + date

Procter and Gamble Management Award –

– for talented scientists + date

Robert Jackson –

– runner up prize for academic and non-academic
2.5 Achievements at school: (use a central heading)
Provide a comprehensive list of academic and non-academic achievements as formally recognised whilst at school or prior to university. This may include positions held in school clubs, particularly where specific awards or acknowledgements were achieved – alternatively these may be listed under 'personal interests'.
EXAMPLE
Achievements – ABC School
School President – High School Central Student Council – Sixth form year 2
School Vice President– High School Central Student Council – Sixth form year 1 Both of the above positions were achieved through student ballots
Project Leader– for following projects whilst in the above roles:-
Project managed the creation of hundreds of food and clothes aid parcels by 120 students for distribution to the local community during (date) floods.
Established a Partnership between my school and the "XXX Orphanage" designed to improve welfare standards for 300 orphans. This was achieved through a schedule of student visits plus a range of fund raising activities.
Planned and led a rural activity day for 2000 orphans culminating in delivering a thank-you speech with the Mayor of XXX.
Planned and led the School Family Fun Day raising a record sum for local charities.
Sandwich Course Placements:
Employers are normally very interested in students who have undertaken a period of employment as part of their university studies, especially when it directly relates to the type of employment the individual is applying for post-graduation.
Internship or Work Experience Placements:
Employers normally regard good quality internships or good quality work experience placements as helpful aides to the selection decision making process.
It's therefore recommended that students place very significant emphasis on trying to secure at least one good quality internship or work placement for the summer vacation prior to graduation. So for a student on a three year course, this would be the summer vacation of their second year. To secure such an Internship or work placement the individual should apply for such placements just before, or immediately after, the Christmas of their second year i.e. six months prior to their summer vacation.
A good quality internship or work placement can not only provide valuable experience, but it can also provide the 'raw material' for high quality answers to employers' interview questions. Employers' assessment centres for undergraduates often include an interview in which specific competencies are explored. This requires the individual to provide examples of specific situations which demonstrate the use of such specific skills and behaviours.
Take Care: individuals who have not undertaken an internship or work experience / sandwich course placement may be concerned with their ability to provide examples when responding to such interview questions. Feel free to contact enquiries@iiyc.biz
EXAMPLE
INTERNSHIPS
UK Parliament
September (+ Year)
Assisted the Constituency Teams for MP 'X' with writing press releases and letters to fellow MPs plus assisting with a wide range of constituency cases.
Company X (Global chemical company)
July – August (+ Year)
Undertook negotiations on material prices with various suppliers and generated purchase orders ready for distribution using SAP.
Reviewed a range of legal documents in order to correct any translation requirements and alignment with company guidelines.
Hotel X (International hotel)
June – September (+ Year)
Responsible for a range of customer service and administrative duties including, billing enquiries plus managing general hospitality enquiries
2.7 Work experience prior to or whilst at school: (use a central heading)
Work experience gained prior to university is not essential to include in an undergraduate CV unless it is the only work experience the individual has to offer, or if it directly relates to the type of work the individual is applying for.
Insert the relevant information into the CV using a similar format to the above example for internship.
2.8 Personal interests: (use this as a section heading)
The final section of your CV should include details of your hobbies and personal interests. Try to include a mixture of interests including ones you do on your own, such as reading, plus ones undertaken as part of a team or on an interactive basis, such as 'scout leader or hospital volunteer.
3. Achievements:
Employers are particularly interested in an individual's achievements. It is recognised however, that these may be quite small in number or of limited impact given the individual's age or exposure to such opportunities.
Nevertheless, try and provide details of achievements and whenever possible try and align these to the actual requirements of the job you're applying for. This important feature will increase the reader's interest in your CV and quite likely to play an important part in determining your selection for interview.
3. Limit:
Limit information in your CV to only positive information. This means excluding any negative information or anything the reader could possibly regard as negative. Examples of negative information could be any connections with political groups or controversial issues.
4. Eliminate:
Ensure your CV is completely free from any misspelling, syntax or other errors as these will reduce reader interest especially if 'attention to detail' is a key requirement for the job.
Ensure you eliminate the following from your undergraduate CV:
Headings 'Curriculum Vitae' or 'CV' or 'Resume'
as it's obvious what the document is.
References unless these are specifically required by employer
We hope this undergraduate CV guide will assist your career development and help you secure the job of your choice.
YOUR NEXT STEP
Related Free Guides. You may find some of our other Free Guides can aid your Personal or Career Development. Click on any of the Titles in the table below to link to the Free Guide of your choice or click HERE to return to the free guides web page
Personal Development
Career Development
Experience Individuals
Undergraduates & Graduates
Get a PDF Download. See the link at top of this page to receive a PDF of this Guide and we will also send you a Free Tool designed to improve Time Management Skills.
Make a suggestion. For any additions to our series of Free Guides please send your suggestion to enquiry@iiyc.biz.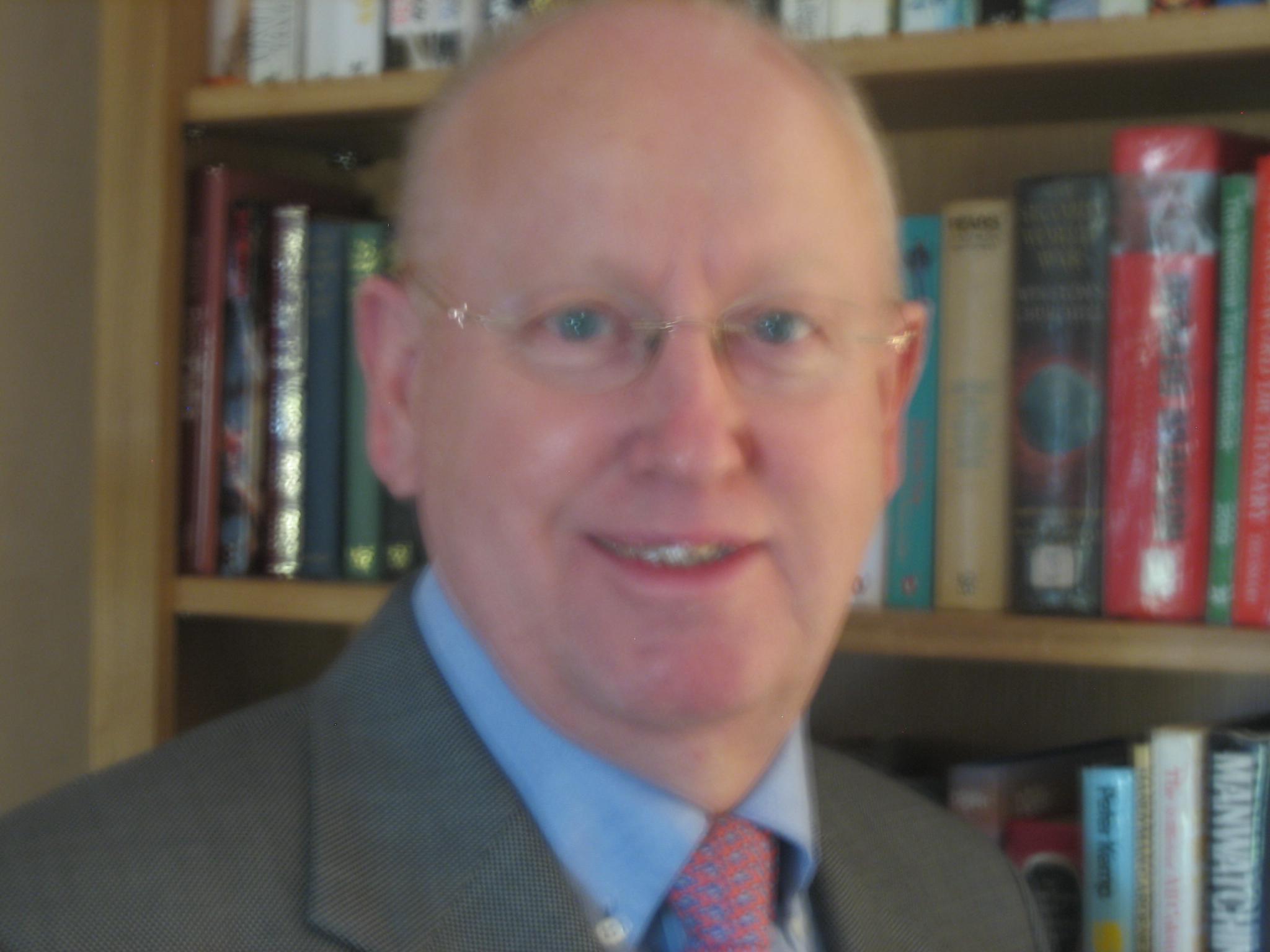 Get a PDF version of this free guide, plus a FREE Time Management Tool